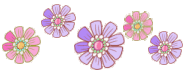 hye hye GBS. apa tuh GBS? isk.. u'ols tatau ke GBS tu apa? siyes ni tatau? wah! ini sungguh satu kesedihan. isk3.. GBS tu Geng Bas Sekolah la babe. HIKHIK kesian pelakon
2
tu sume if they'ols tau yang u'ols tatau GBS tu stand for what. but still, apa penting pon they'ols tu an? what the fruit betul lah memalam camni mengarut. biakan me dengan karutan ini. kerna karutan sungguh membahagiakan. ;p dan karutan juga make me punya entry look panjang gitew.
okeyla okeyla habis sesi karutan we'ols for today. R.E.M.E.M.B.E.R. only for T.O.D.A.Y. okey? esok
2
lusa mesti ada lagi. wajib gitu. heeee.. tonite me nak citer sal kejadian semalam. semalam me tak citer sal kejadian semalam ni coz me da wat entry award seperti di bawah ni. adus! cam putus fius je kan ayat ni @___@ kesian u'ols mening
2
gitew. HIHI. me an u'ols, senanya tak suka wat bebanyak entry in 1 day. saje je nak bagi nampak poyo sikit. so me simpan la citer kejadian semalam tu untuk story mory hari ni. tak basi lagi tau coz u'ols tatau pon lagi, me an tak citer gi. sekarang ni baru nak citer. so sit back n enjoy gitew

semalam punya pagi u'ols which is monday morning. hari yang paling malas bagi most people. 'monday blues' bak kata orang termasuk me punya bekas lecturer

miss rabe'ah

. tiber rasa rindu la kat me punya lecturer tu. dia sangat baik tau. sporting je. suke suke.

tapi malangnya entry ini bukan pasal beliau ye u'ols. entry ni pasal me yang pegi ke imegresen opis sebab nak wat international paspot. kisah me ini berjalan dengan sangat lancarnye kerna da ada panduan dari sikit
2
orang apa yang me nak kena wat n bawak. tapi act an, malam sebelum semalam tu. me ada confuse sikit ngan kaler tudung. takut la kan kena pakai kaler tetentu je untuk pic tu. tapi lepas tanya my fren sorang ni

faige

namanya, dia kata takpe pon kaler pe. bebas gitew katanya. so me pon decide la nak pakai purple.
eh.. cam panjang je kan. okay dipendekkan citer, after yakin dan kofiden je masuk nak g wat n amik nom kat konter. tengah akak kat konter yang cun
2
tu semak my borang, tiber je dia kata camni.
'eh, adik lahir sabah lah. bawak surat beranak tak?'
oh no! me tatau pon sal tu. bout orang yang tak lahir dekat semenanjung kena bagi jugak copy of birth certificate untuk wat paspot dekat semenanjung. katanya takut ada krisis nanti. so dengan cuak
2
ayam me pon tanya la akak cun tu
' tapi parent saya orang sini. kalau tak caya tengok ic diorang. kalau amik ic my parent je tak leh eh kak?'
dengan muka baik n suci nye me tanya akak tu camtu. lalalala
lepas akak tu soksek
2
dgn bos dia an. bos dia pon mcm on je la. so they'ols pon amik la sekali me punya parent punya ic. tapi an u'ols, semua tu cam takde guna je tau. bila sampai me punya turn nak wat. bos tadi datang and gitau yang bos punya bos nak birth certificate jugak. so, diorang kata tinggal dulu and nanti datang balik collect pastu bawak sekali la birth certificate tu. penat tau u'ols. benda leh siap kejap je tapi amik masa sepagi gitew. dalam nak kat kul 1 jugak baru settle.
inilah rupa paspot me sayang.. lalala
________________________________________
neway nak citer sikitlah apa yang buat hari ni, me membaru je finish baca novel nih..
sumpah best gile tau u'ols citer nye. memang hilarious habis la. gelak je mase membace. comel an tengah
2
bace sambil senyum
2
sensorang. HIHIHI
nampak tak kucing puteh tu?
itulah penanda buku yang me 'pinjam' dari adik.
comel tau.. =3

When twenty-eight-year-old Lexi Smart wakes up in a London hospital, she's in for a big surprise. Her teeth are perfect. Her body is toned. Her handbag is Vuitton. Having survived a car accident—in a Mercedes no less—Lexi has lost a big chunk of her memory, three years to be exact, and she's about to find out just how much things have changed.

Somehow Lexi went from a twenty-five-year-old working girl to a corporate big shot with a sleek new loft, a personal assistant, a carb-free diet, and a set of glamorous new friends. And who is this gorgeous husband—who also happens to be a multimillionaire? With her mind still stuck three years in reverse, Lexi greets this brave new world determined to be the person she…well, seems to be. That is, until an adorably disheveled architect drops the biggest bombshell of all.

Suddenly Lexi is scrambling to catch her balance. Her new life, it turns out, comes complete with secrets, schemes, and intrigue. How on earth did all this happen? Will she ever remember? And what will happen when she does?

somehow in this novel i think having an affair is a good thing.
can i do that too?